The McCord Museum
The McCord Museum is famous for its collection of photographs. The collection started with the Notman Photographic Archives. William Notman (1826-1891) was a pioneer in photography and opened his first photography studio in Montreal in 1856. His sons continued until 1935 under the name William Notman & Son.
William Notman and his sons documented through their work an important part of history. The collection contains now more than a million photos and it keeps growing.
A small part of this huge collection of historic photos is available online at:
http://collections.musee-mccord.qc.ca/en/keys/collections/
The Musemum is located at:
McCord Museum
690 Sherbrooke Street West
Montreal, QC
H3A 1E9
This is opposite the McGill University campus at the crossing of Rue Victoria and Sherbrooke Street West.
More information about ongoing exhibitions is available on the Museum's website at
https://www.musee-mccord.qc.ca/en/
I would especially like to thank Anne-Frédérique Beaulieu of the McCord Museum for her time and help with the search for photos relevant to the history of Baie-D'Urfé.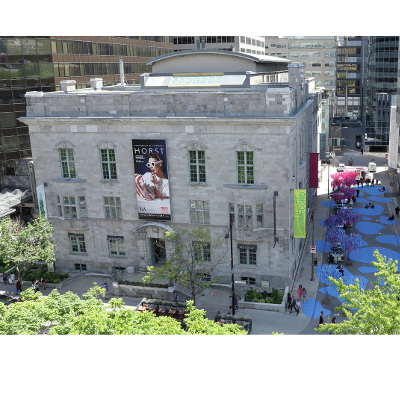 The McCord Museum building, photo: Marilyn Aitken the McCord Museum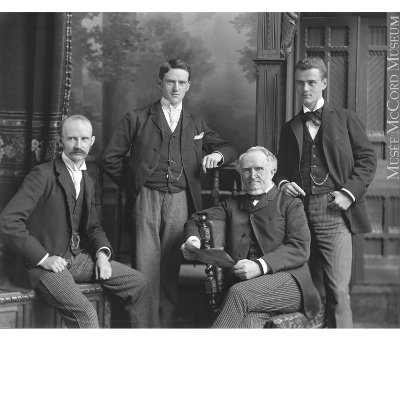 William Notman and sons William McF., George and Charles, Montreal, QC, 1890, source: the McCord Museum collection II-102010
References
---

This page contains some material copyrighted by third parties but all other content is free and available under the creative commons Attribution License (CC BY 4.0).

Guido Socher,